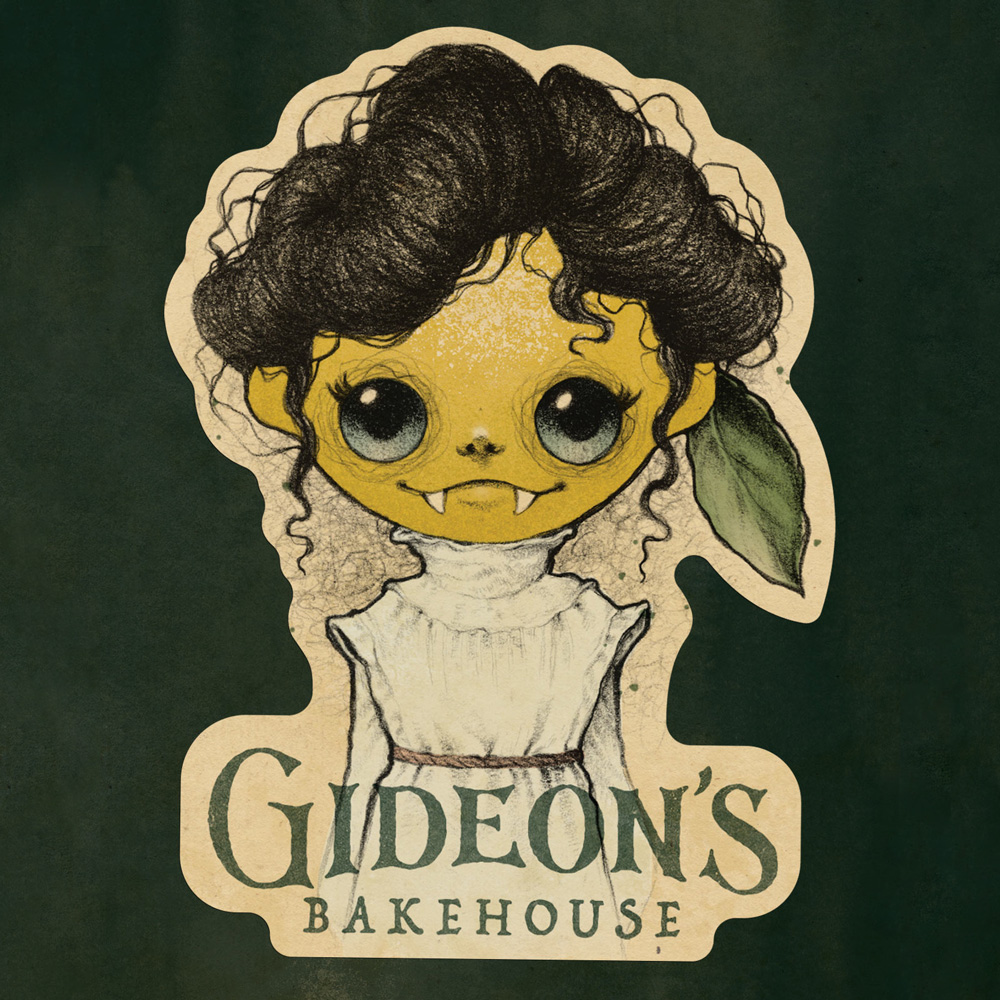 Bonnie Brae Die-Cut Sticker
$7.00
Out of stock
The beautiful Bonnie Brae is proof that a wonderful life can emerge from tragedy.  Enjoy the artistic beauty of Bonnie with this premium Die-Cut all weather 4-inch sticker!
The Unusual Story of Bonnie Brae. 
A lifetime ago, a sweet young girl fell with a mysterious illness on her family farm. Days became weeks, and weeks became months until, sadly, the young girl was laid to rest in the nearby fields. In her honor, a new variety of lemon tree was planted by her headstone, and its fruit would be given her namesake, Bonnie Brae. Weeks later, the sprouts began to form. Bonnie's father spied what appeared to be a small hand emerging from the soil. He reached down to retrieve this curiosity, and, to his astonishment, a figure emerged. His wonderous daughter had been reborn with the same big blue eyes and playfully mischievous smile perfectly settled in a lemon head. Cherished by her family, Bonnie lived a happy life on her California farm but always carried the emptiness of feeling different. "Why did this happen?" and "Are there others out there like me?" she would ask herself each night until, one day, she heard tales of a peculiar Florida boy name Stuart Valencia. The next day, her adventure began as she headed across the country to Gideon's Bakehouse. To be continued!
Available, while supplies last!