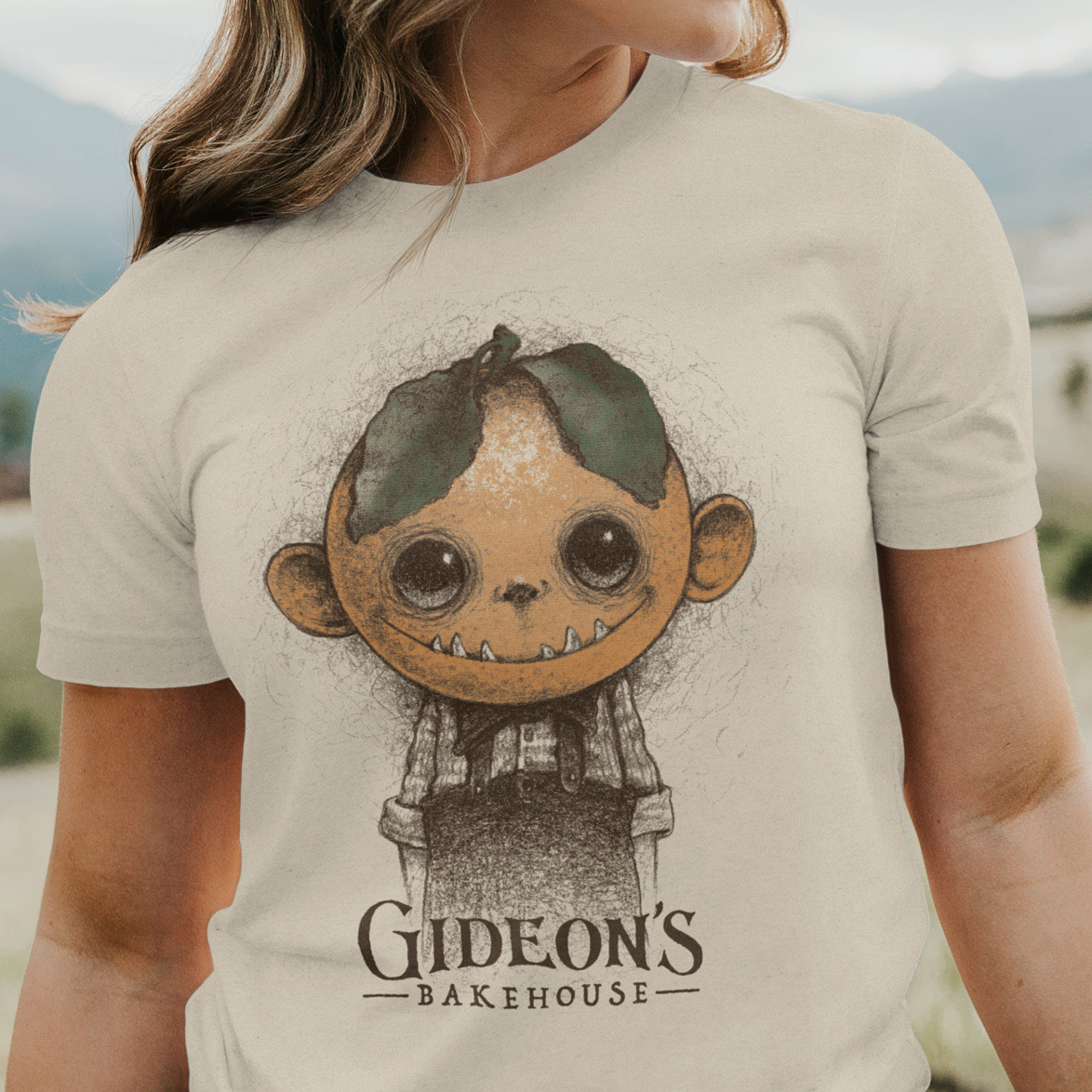 Stuart Valencia's T-shirt
$29.00
Because you asked for it, our new Florida Friend, Stuart Valencia, is now available in T-Shirt form!  This is an extremely Limited Edition Unisex T-Shirt and will only be available through the rest of this month.  Don't delay! You'll hurt Stuart's feelings if you miss out!
Stuart's Story:
If you've never been told that swallowing seeds may cause a tree to grow in you, let Stuart Valencia's tale be a cautionary one. As a pale, sickly boy, Stuart was given oranges to help bring a bit of color back to his deathly pallor. This worked like a charm. Believing you can never get enough of a good thing, he ate oranges for breakfast, lunch, and dinner—no part of the orange was spared. And as the months and years changed, so did Stuart, transforming into the living embodiment of you are what you eat. Being part orange tree and part forever boy, Stuart has lived for generations in the groves of Florida, content in his solitude until now, where he appeared at Gideon's Bakehouse with a very special recipe he wants to share with the world.
Please allow up to two weeks for delivery. For sizing details on our T-shirts please visit this link!
*If you order this with a baked goods preorder, your desserts will be available for pickup and your merchandise will ship.