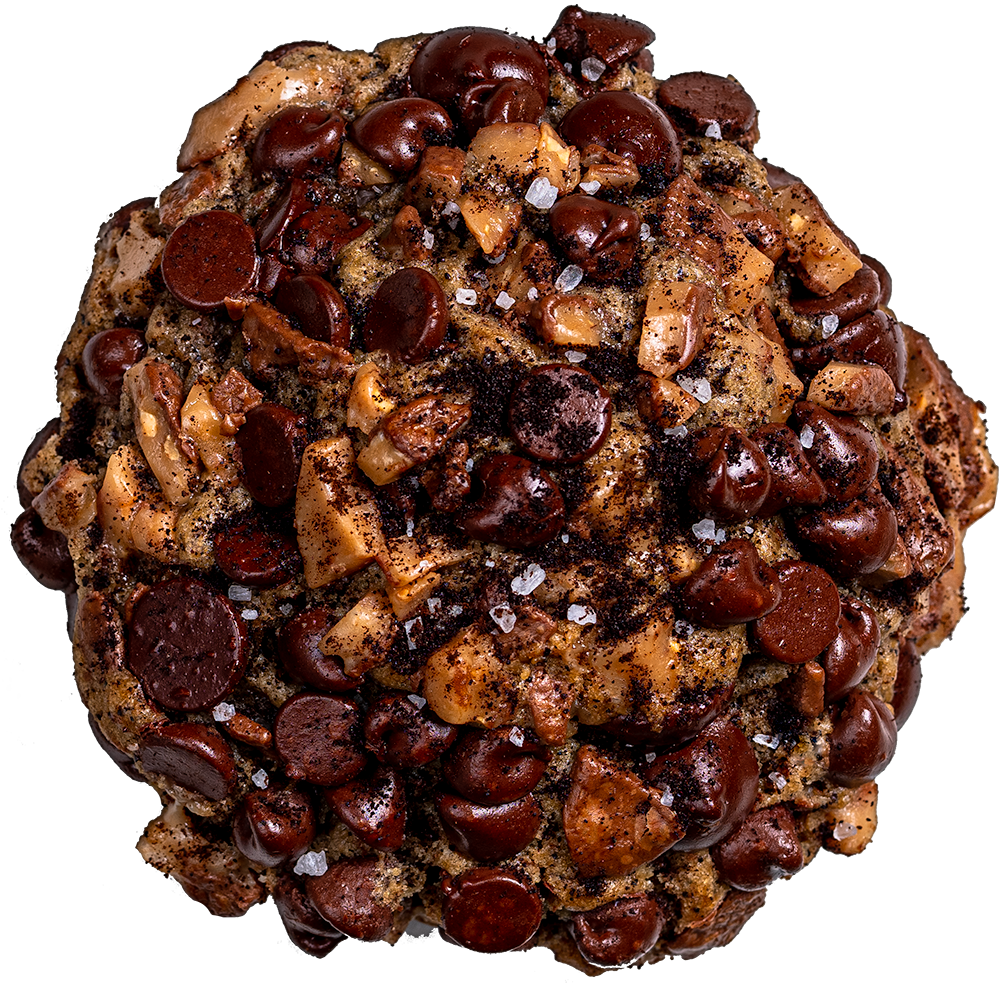 Coffee Toffee Chocolate Chip
$5.00
Out of stock
It's rare for us to bring a Cookie back in the same year but you've demanded it so you've got it! Coffee Toffee Returns!  Filled and topped with freshly ground beans from our friends at Lineage Coffee Roasting and complemented with notes of Toffee and Chocolate in our Vanilla Bean Cookie, Coffee Toffee is a super fancy flavor profile! It's even popular with our non-coffee drinking friends! Available Daily this July!
Please be aware, the Coffee Toffee is available only for the month of July.  If you choose a pickup date in another month we will substitute this Cookie with the Limited for that month.
Minimum of a 6 cookie assortment, 12 cookie bites, or one whole cake for pre-order. Available for local pickup with at least a two calendar day notice.  If you'd like a small order with a faster turnaround, check out our Next Day Order Page!