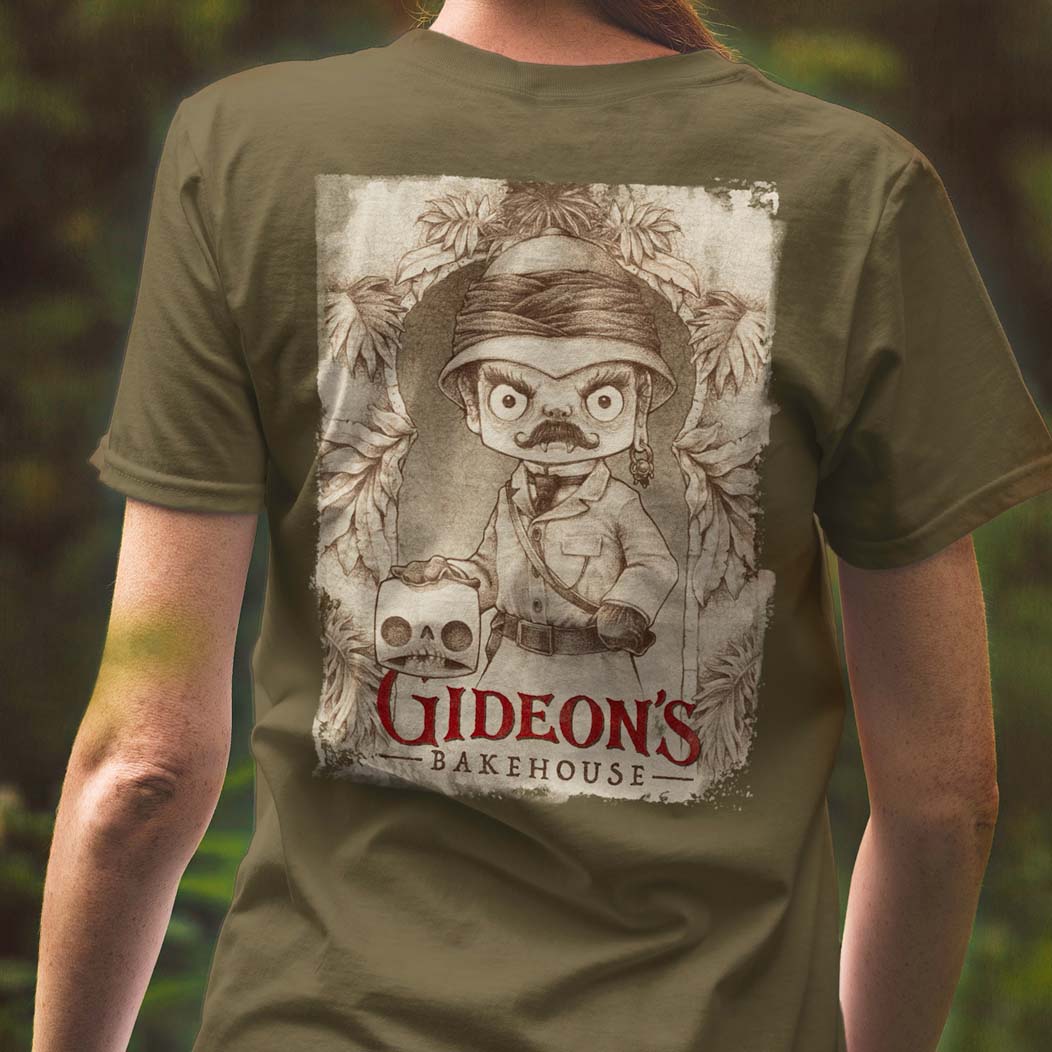 Dr Tobias Brimstone T-shirt
$30.00 – $32.00
We know what you need. A new shirt featuring the adventurer, explorer, and scientist, Dr. Tobias Brimstone in all of his glory!! This unique Unisex Next Level T-shirt features our intrepid explorer on the back with an ancient skull from a past expedition on the front. Who's skull might that be?
The Story of Dr. Tobias Brimstone
For those who have followed our story, it's little mystery that Gideon's inherited an assemblage of rare and strange items when we took over the space vacated long ago by the curious bookseller Jonathan Lindwurm. But the question remains, how did he acquire such fascinating objects? Ladies and gentlemen, may we introduce you to Dr. Tobias Brimstone, the explorer, adventurer, and scientist hired to hunt down pieces for Mr. Lindwurm's vast collection. It's said the intrepid Doctor would venture to the darkest reaches of the globe in search of ancient books, idols, and other antiquities. In some instances, Dr. Brimstone was sent to investigate unbelievable tales of unique creatures. In his writings, we find mention of mermaids, a half-bat man, a boy with the head of an orange, and a girl with a similar affliction. This led us to believe that Tobias himself was the conduit connecting these fantastical characters. What secrets will the Doctor discover next? 
Please allow up to two weeks for delivery.