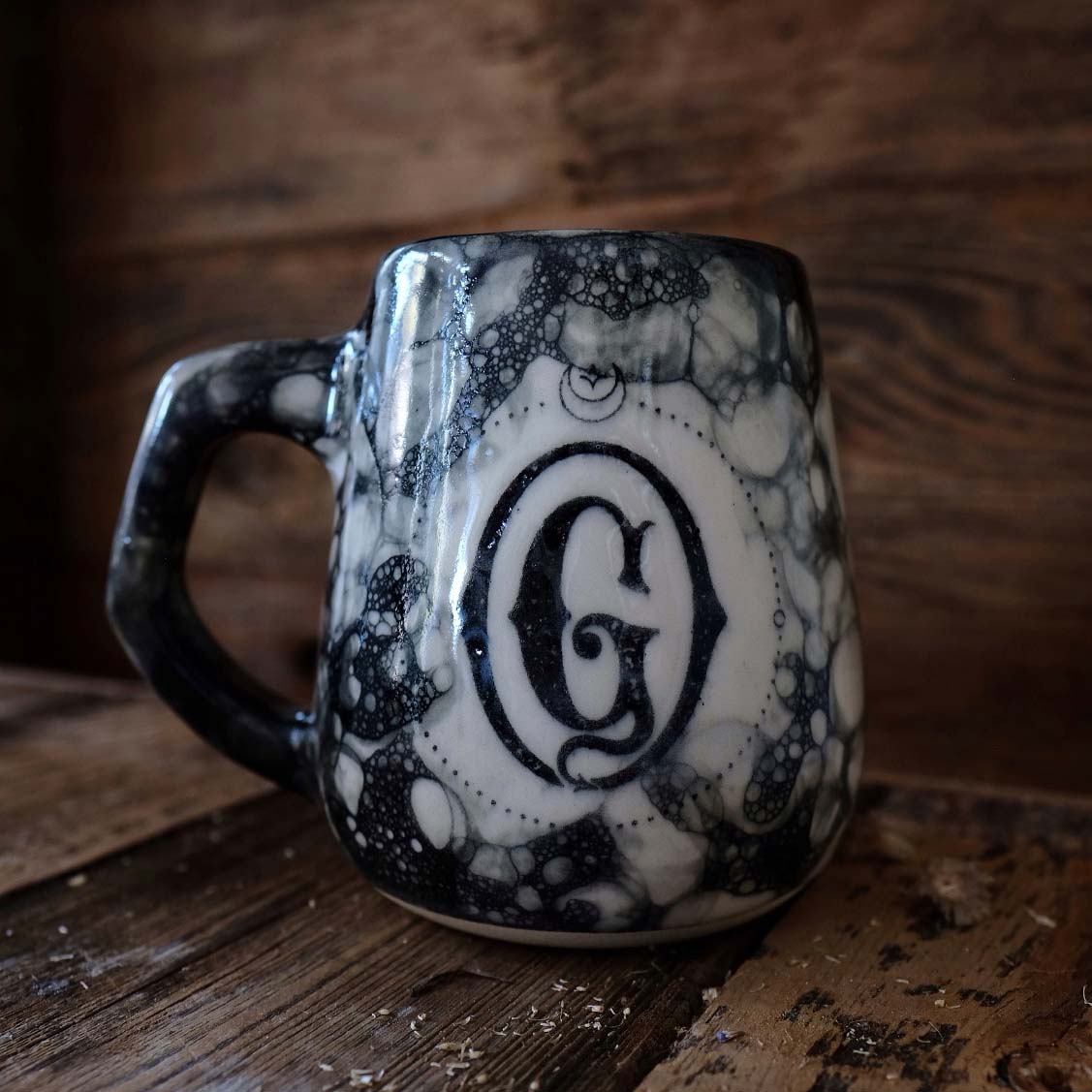 Gideon's Bubble Coffee Mug
$68.00
Out of stock
What's this?? A very special handmade Gideon's Mug only available at gideonsbakehouse.com/merch?? You've been asking and today is the day. Straight from the Creatures Grimm Pottery Studios, local artist Cassandra Melena has spent a few months developing this design and weeks preparing these oversized mugs with her talented tiny hands! Each mug features a unique bubble design, so no two are alike! Your shipped Gideon's mug might be slightly different in appearance, but all will be lovely!
Gideon's Bubble Mug Specs:
Clay body is white with a clear glaze interior, bubble glaze technique, and a clear glaze on top.
Holds roughly 20oz. of fluid for a serious Mourning Joe. ☕
Height: 4 1/2″
Mouth: 3 1/8″
Base: 4 1/4″
Shipping is included in the price! Ready for shipping this week!