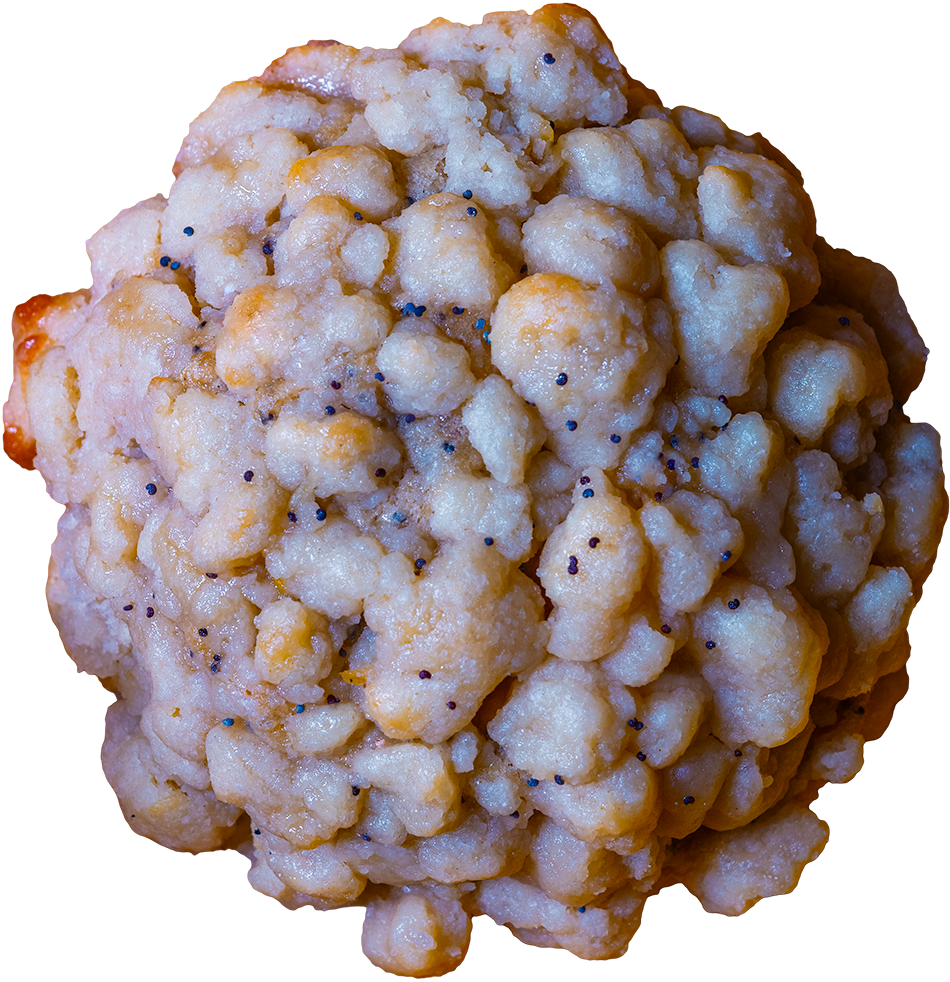 Lemon Poppy Crumb Cookie
$6.00
AKA Bonnie's Cookie! An updated version of Bonnie's Original, this delightful Cookie is a muffin lover's dream! We start with the softest Lemon Poppyseed Cookie filled with Poppyseeds and pockets of White Chocolate. Then we top things with a complete covering of our Lemon Butter Crumbs covered in a thin Sugar Glaze!
Please be aware, this flavor is available for the month of September Only. If you choose a pickup date in another month, we will substitute this Cookie with the Limited for that month.
Minimum of a 6 cookie assortment, 12 cookie bites, or one whole cake for pre-order. Available for local pickup only at our location in East End Market with at least a three calendar day notice.  If you'd like a small order with a faster turnaround, check out our Next Day Order Page!