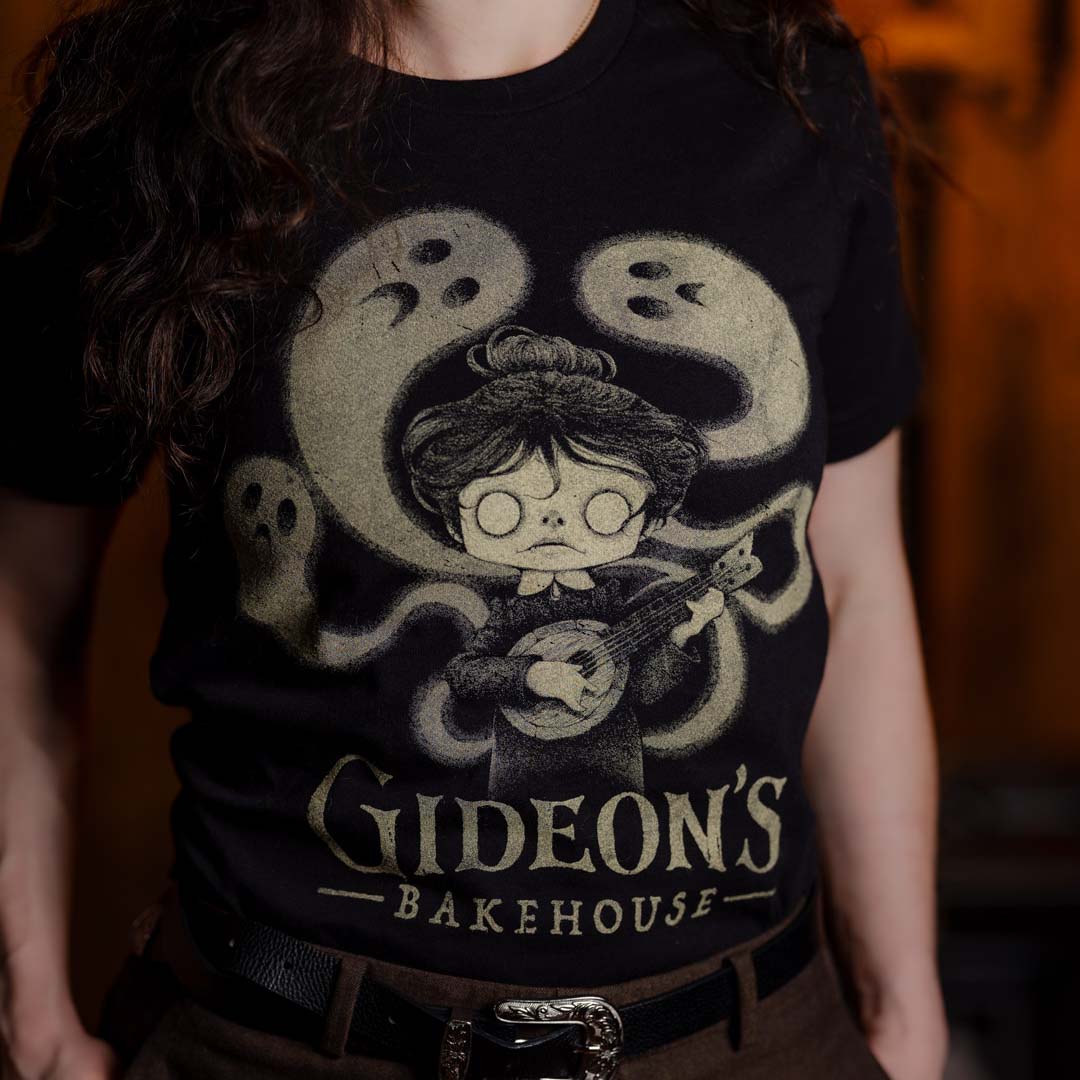 Lydia Lovecraft Unisex T-shirt
$30.00 – $32.00
Lydia Lovecraft is one of our favorite new entries to the Gideon's Universe, and he can be found on a new T-shirt this month! These monthly character shirts are very limited and will disappear quickly. Don't delay!
The Strange Song of Lydia Lovecraft
Known as the Spooky Uka-Lady, Lydia Lovecraft worked as a sought-after medium who traveled the countryside, reuniting the heartbroken with their loved ones passed. Though she possessed a hauntingly beautiful voice, her true power came from the hypnotizing melodies that poured from the mystical ukulele she played. Fashioned from little more than a coconut shell and scraps of sandalwood, this instrument could summon the slumbering spirits.
All apparel is printed to order. Please allow up to two weeks for delivery.