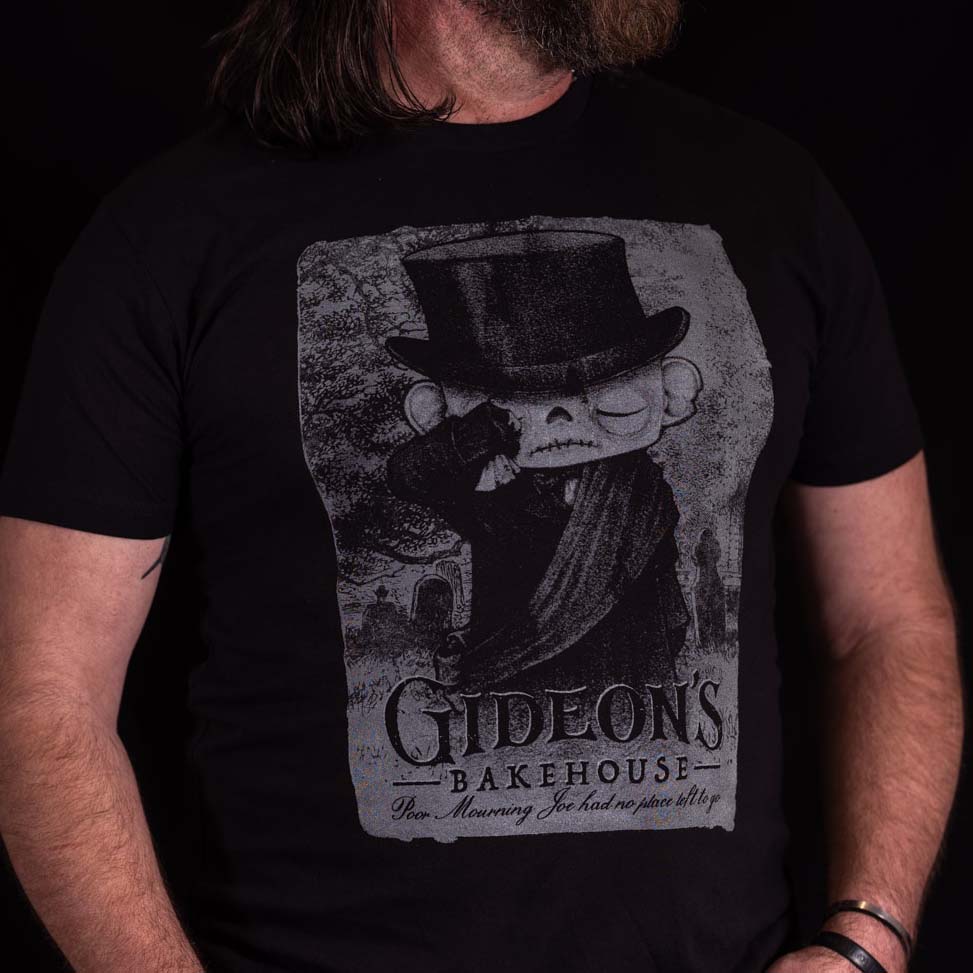 Mourning Joe Unisex T-shirt
$30.00 – $32.00
Mourning Joe is one of our favorite new entries to the Gideon's Universe, and he can be found on a new T-shirt this month! These monthly character shirts are very limited and will disappear quickly. Don't delay!
Poor Mourning Joe
An afterlife wandering from grave to grave,
weeping for those who couldn't be saved.
What helps to break his solemn mood
and fill his heart with gratitude?
When chocolate, coffee, and toffee tastes
mix with teardrops falling from his face.
All apparel is printed to order. Please allow up to two weeks for delivery.