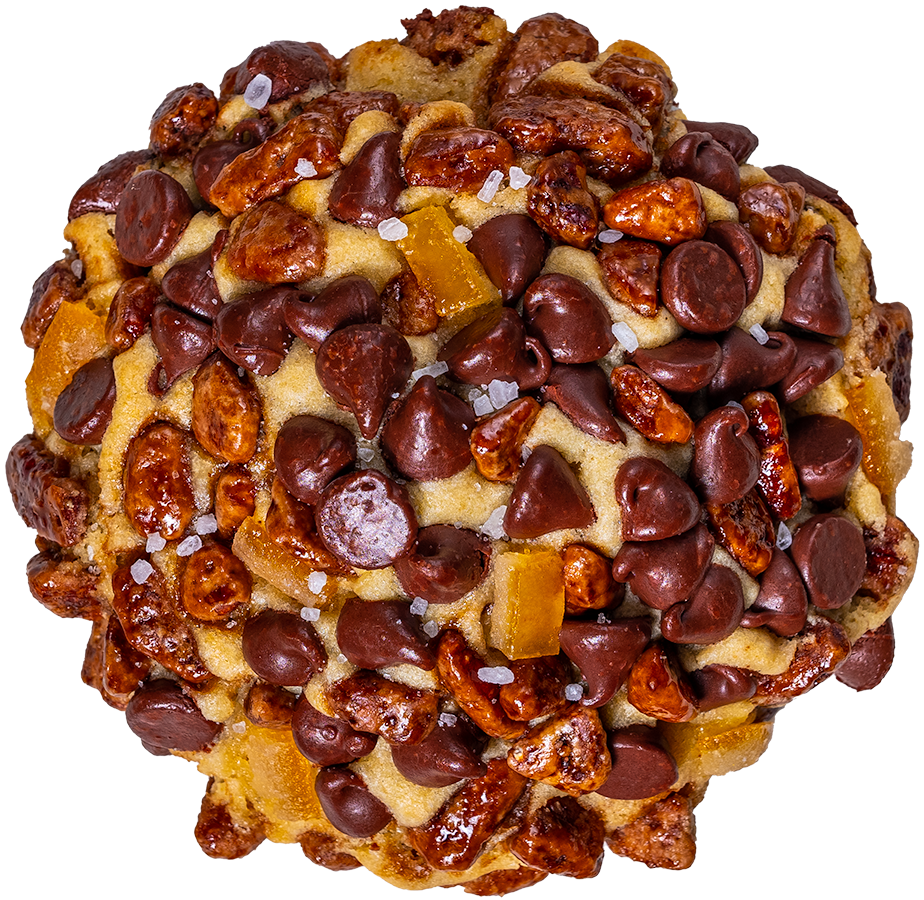 Orange Pecan Chocolate Chip
$6.00
Out of stock
Celebrate the flavors of Florida with our Orange Pecan Chocolate Chip Cookie. This recipe was brought to our doorstep by the Florida "Orange Boy," Stuart Valencia, whose legend dates back over 100 years. Our vanilla bean Cookie dough is fused with orange and mixed with our favorite Dark Chocolates. To add that extra crunch, the exterior is covered in South Florida Pecan Pralines and a very special Candied Orange Peel, given to us by Stuart himself. We can only speculate about their origin, but he assures us they're organic. For those in the know, you can simply call this one Stuart's Cookie.
Please be aware, this flavor is available only for the month of July Only. If you choose a pickup date in another month, we will substitute this Cookie with the Limited for that month.
Minimum of a 6 cookie assortment, 12 cookie bites, or one whole cake for pre-order. Available for local pickup with at least a three calendar day notice.  If you'd like a small order with a faster turnaround, check out our Next Day Order Page!