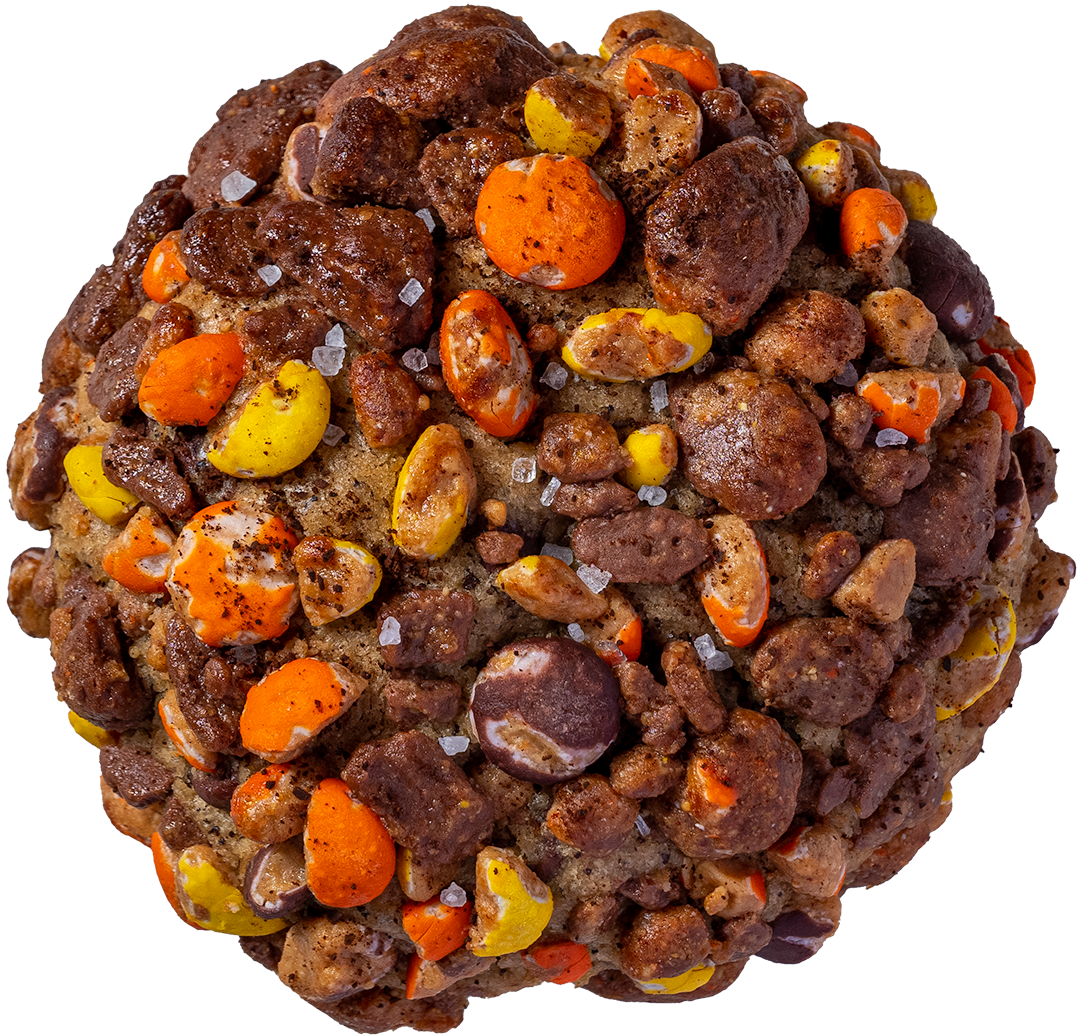 Peanut Butter Cold Brew Cookie
$6.00
Out of stock
We're spoiling you with one of the most overindulgent releases ever to appear at Gideon's Bakehouse! We started by paying tribute to our popular Peanut Butter Nitro Cold Brew in Cookie form, but it got out of hand. The Peanut Butter Cold Brew Cookie is a PB Cookie laced with Freshly Ground Decaf Espresso and fully covered in chopped Reese's Peanut Butter Cups and Reese's Pieces! It should be overly sweet, but that Espresso Bean works to balance it all out for a unique and flavorful experience!
Please be aware, this flavor is available only for the month of August Only. If you choose a pickup date in another month, we will substitute this Cookie with the Limited for that month.
Minimum of a 6 cookie assortment, 12 cookie bites, or one whole cake for pre-order. Available for local pickup only at our location in East End Market with at least a three calendar day notice.  If you'd like a small order with a faster turnaround, check out our Next Day Order Page!