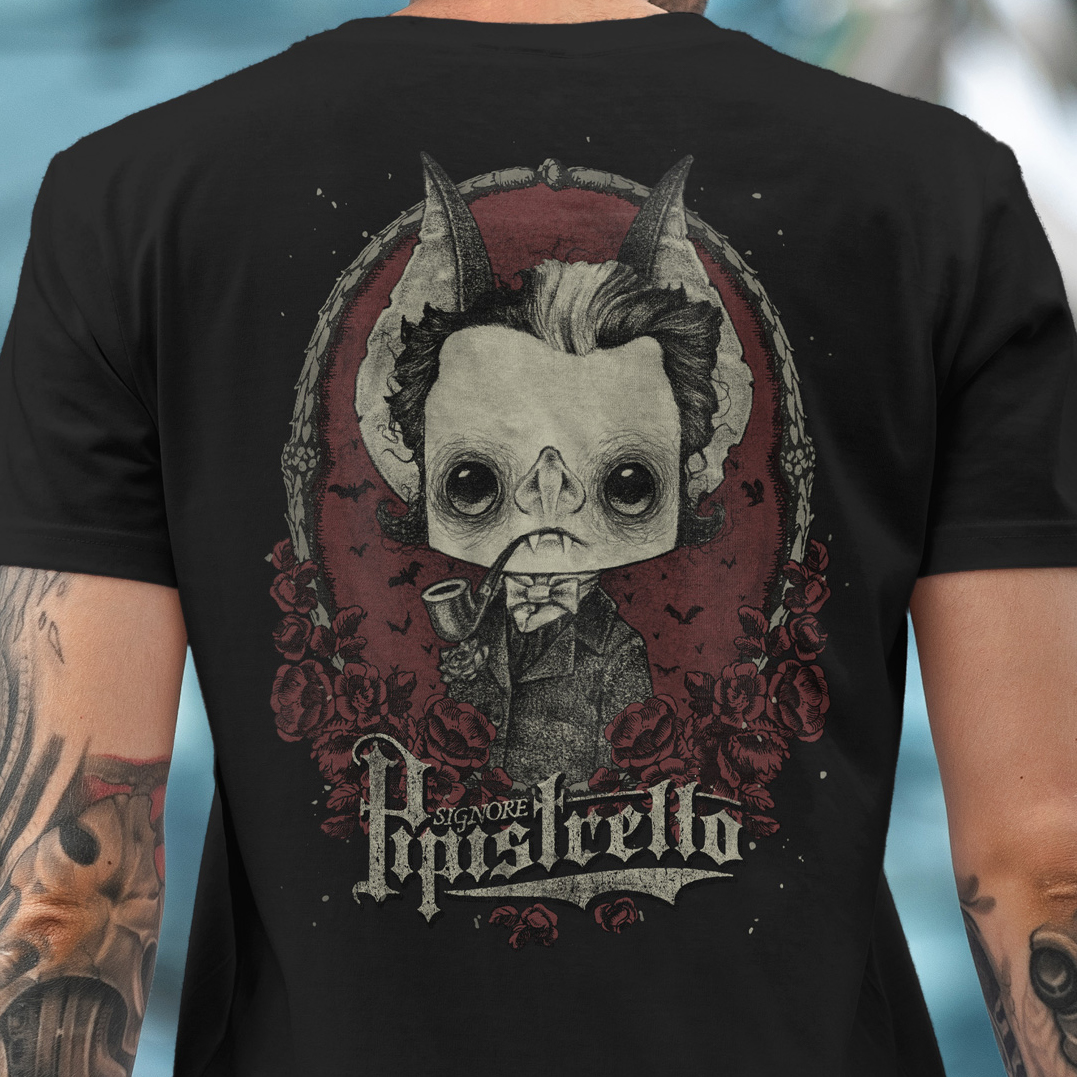 Pipistrello Unisex T-Shirt
$30.00
Our first back printed shirt, because you've been asking!  We've made a new friend this month and we hope he will stay and be a part of our little Gideon's family.  If you have love for Signore Pipistrello, show it with style on this Limited Edition Unisex T-shirt!
All apparel is printed to order. Please allow up to two weeks for delivery.
The Brief Tale of Signore Pipistrello:
If we believe the rumors about the mysterious Pipistrello, he was found orphaned in the alps of Northern Italy. Given the boy's peculiar looks, he was abandoned at a nearby village until a wealthy eccentric decided to raise him as his own. He exposed the unusual son to the most exemplary academics of his age, studying philosophy, alchemy, and music, eventually molding the young boy into a true renaissance bat.
*If you order this with baked goods your desserts will be available for pickup and your merchandise will ship.