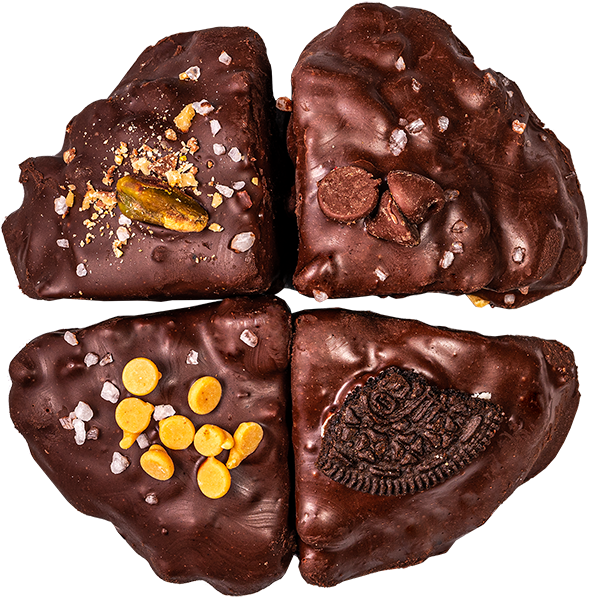 Pistachio Toffee Chocolate Cookie Bite
When an entire Cookie is just too much or you need to take your Cookie experience to the next level we present to you our Cookie Bites. These "Bites" are quartered Gideon's Cookies completely dipped in chocolate and sprinkled with toppings. Perfect for events. Perfect for gifts. Perfect with great coffee. Just Perfect!
A favorite in Gideon's kitchen, this flavorful cookie mixes our favorite dark chocolate chunks with toffee bites. Top that off with lightly salted pistachios and perfection is achieved. Known for being our most sophisticated flavor, this is the cookie that the Orlando Weekly suggests you try first.
Minimum of 6 cookies, 12 cookie bites or one whole cake for pre-order. Available for local pickup only with 72 hour notice.
$2.00