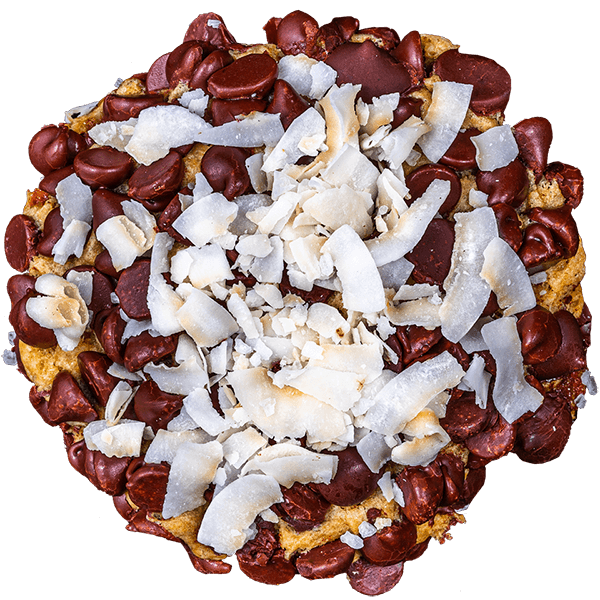 Roasted Coconut Caramel
$5.00
Out of stock
Our May Limited Edition Cookie! This gorgeous creature is a Caramel laced Chocolate Chip Cookie infused with Coconut Oil and topped with Shaved Roasted Coconut! None of that weird chewy coconut here! Fresh and delicious!
Please be aware, the Roasted Coconut Caramel Chocolate Chip Cookie is available only for the month of May.  If you choose a pickup date in another month we will substitute this Cookie with the Limited for that month.
Minimum of a 6 cookie assortment, 12 cookie bites, or one whole cake for pre-order. Available for local pickup with at least a two calendar day notice.  If you'd like a small order with a faster turnaround, check out our Next Day Order Page!