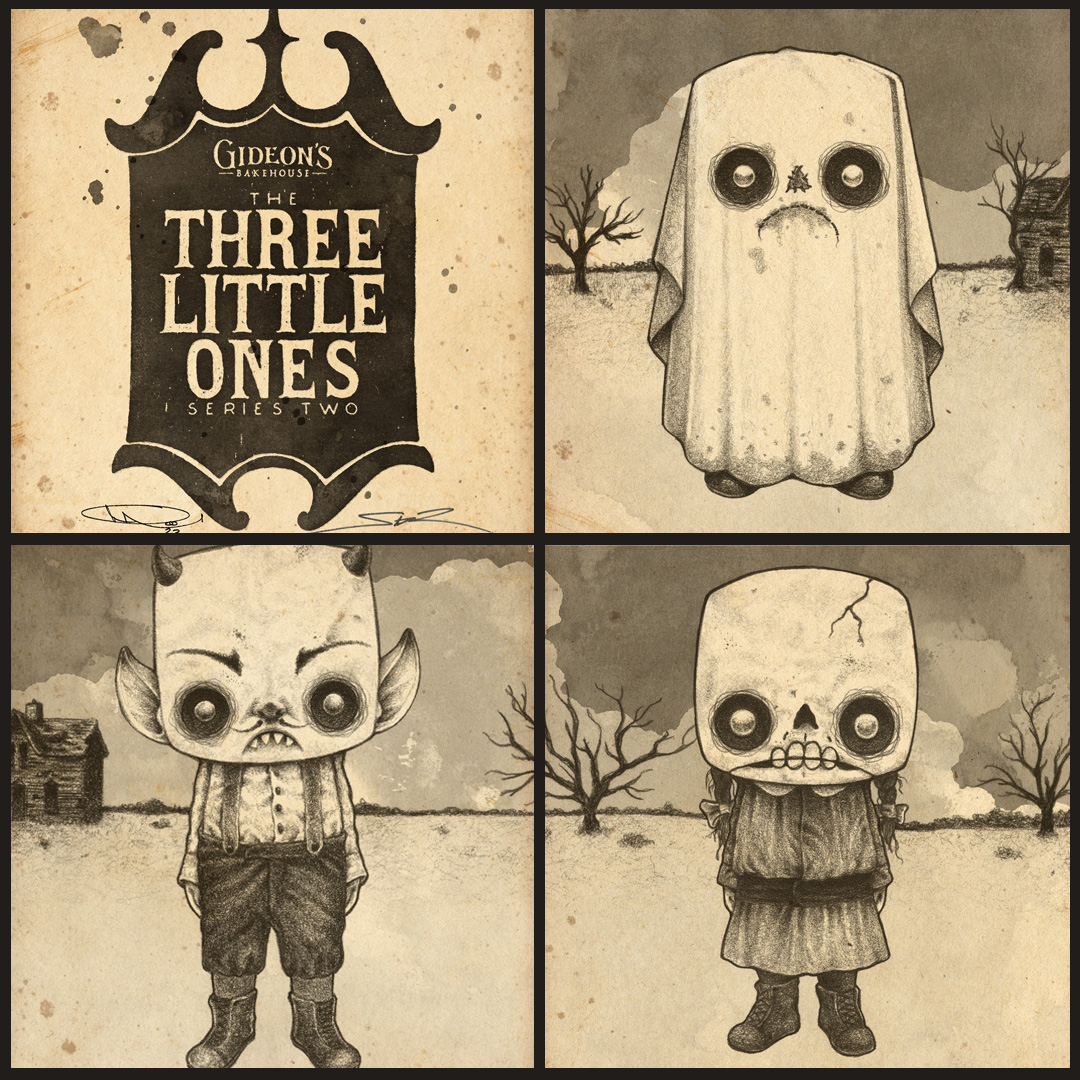 Three Little Ones 2 Print Set
$68.00
Out of stock
The Three Little Ones Series 2 is a Signature Edition Print Set featuring four 8×10 heavy stock prints served up in a branded black envelope. Each set contains a nameplate signed by artist Michael Reyes, and Steve Lewis, creator of Gideon's. The other three prints focus on this years Trick-or-Treaters, Bertie, Bernard, and Bethany, the Three Little Ones. This year we're giving a portion of our proceeds to our friends at the Liberation Cat House, a wonderful charity organization that is saving the kitties here in Central Florida. 🎃   Three Little Ones will ship flat packed and separate from other items should you purchase multiple items with these prints.  Ready to ship!
The Story of the Three Little Ones:
Once more, as Halloween draws near, it calls forth the Three Little Ones – like it does each year.
From an abandoned barn on a haunted prairie, they rise like the fog – looking two parts adorable and one part scary.
The smallest of the trio is little Birdy. She may look sweet in her ghost costume, but be careful – she likes to play dirty.
Big brother Bernard creeps about wearing a devil mask. But he doesn't mean to scare you and will remove it if you ask.
Sister Bethany is the middle child. Typically quiet and demure, but with her skull mask on, things get a bit wild.