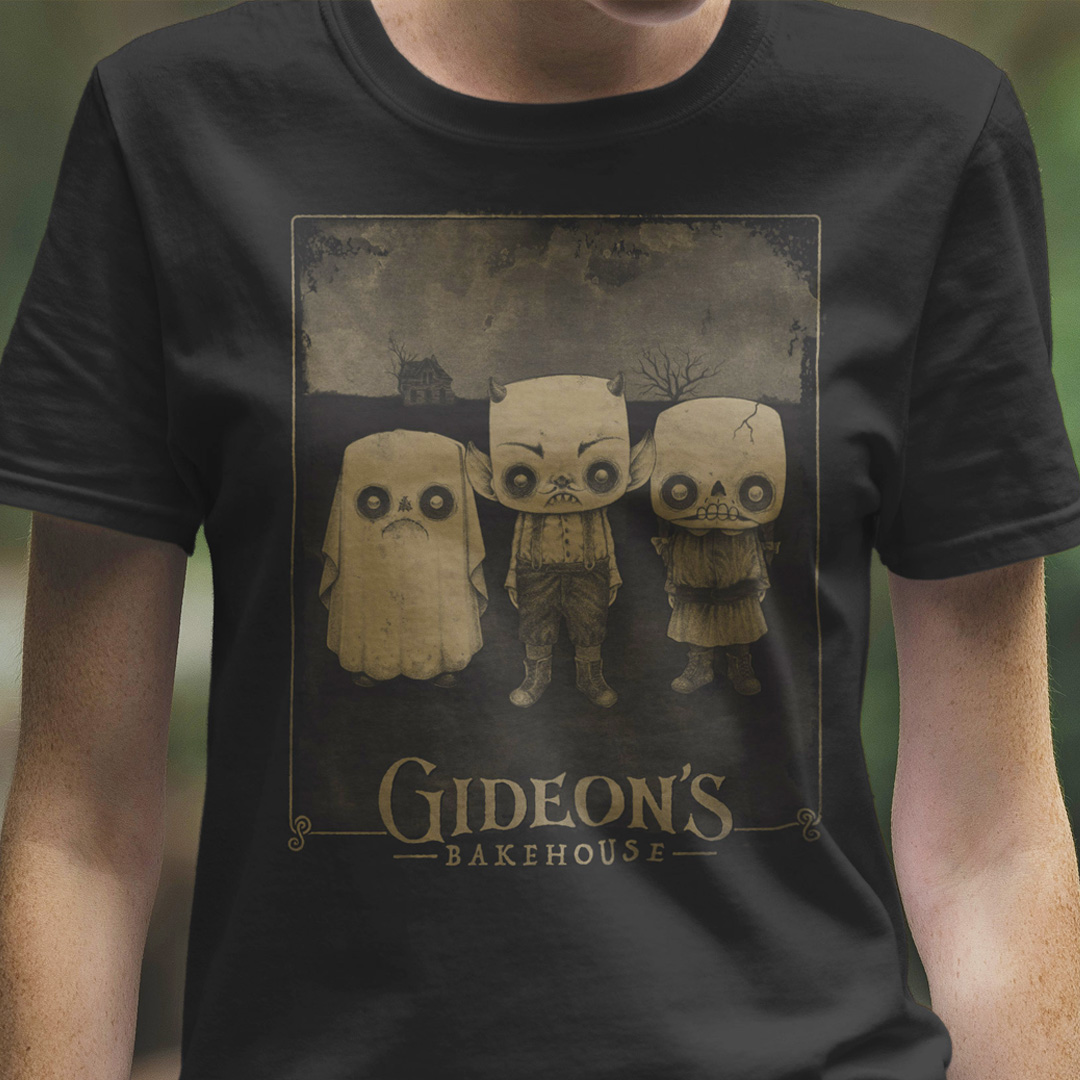 Three Little Ones T-Shirt
$30.00 – $32.00
A very Limited Edition Special Halloween Release! Get the Three Little Ones all other on one spooky T-shirt!
This shirt is printed on a new Gilden Ultra Soft T-shirt that we really like. Unisex. True to size. Please allow up to two weeks for delivery.
The Tale of the Three Little Ones:
Once more, as Halloween draws near, it calls forth the three little ones – like it does each year.
From an abandoned barn on a haunted prairie, they rise like the fog – looking two parts adorable and one part scary.
The smallest of the trio is little Birdy. She may look sweet in her ghost costume, but be careful – she likes to play dirty.
Big brother Bernard creeps about wearing a devil mask. But he doesn't mean to scare you and will remove it if you ask.
Sister Bethany is the middle child. Typically quiet and demure, but with her skull mask on, things get a bit wild.