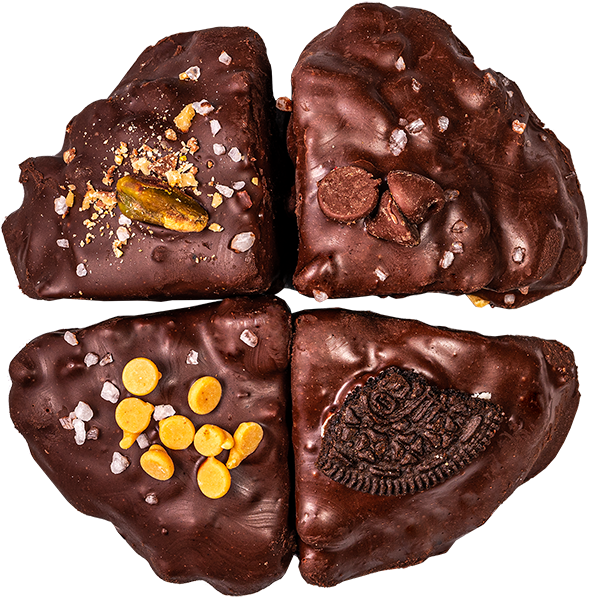 Triple Chocolate Chip Cookie Bite
When an entire Cookie is just too much or you need to take your Cookie experience to the next level we present to you our Cookie Bites. These "Bites" are quartered Gideon's Cookies completely dipped in chocolate and sprinkled with toppings. Perfect for events. Perfect for gifts. Perfect with great coffee. Just Perfect!
Our Triple Chocolate (which is really 5 kinds of chocolate) is made with fancy Callebaut and Ghirardelli chocolates to name a few. To make is extra velvety we pour our chocolate ganache straight into the cookie dough as we're mixing it. Our most emotional cookie.
Minimum of 6 cookies, 12 cookie bites or one whole cake for pre-order. Available for local pickup only with 72 hour notice.
$2.00