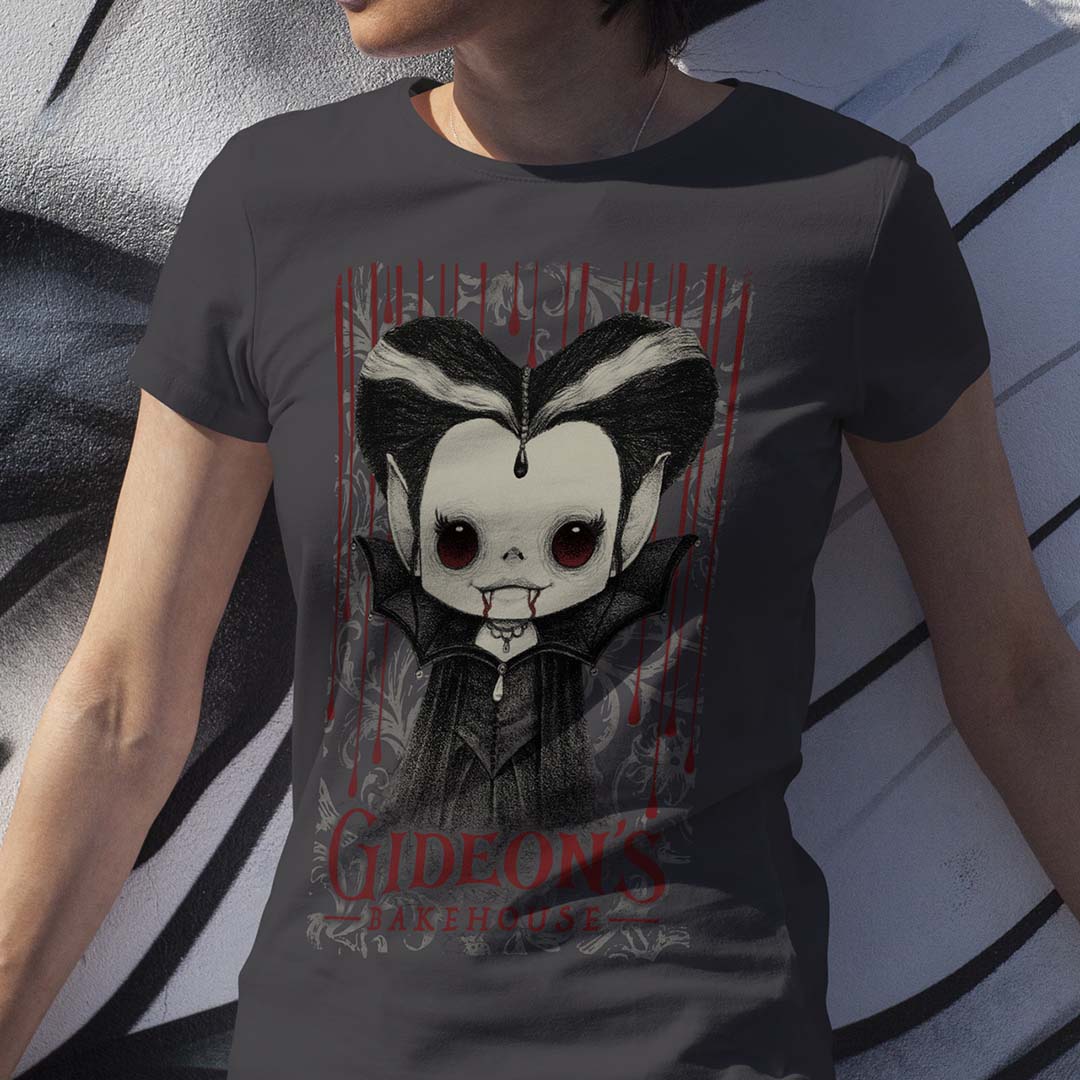 Valentina Broccha Unisex T-shirt
$30.00 – $32.00
The beautifully alluring Valentina Broccha has arrived and is here for you in T-shirt form!  This unisex design is a Valentine's month special on a dark grey Next Level Apparel Tee!
The Secret History of Valentine's Day
Though the history of Valentine's Day is somewhat obscured, the story of the first Valentine is not. Well, not to us, at least. You see, ages ago, under harsh Roman rule, lovers were often torn apart and thrown into jail over spiritual beliefs. Such was the case for Valentina Broccha and her beloved fiancé, who was ordered to be executed. When last they locked eyes, he handed a small note to Valentina that read simply, "True love never dies. I am with you always, my Valentine." But there, in her grief-stricken state, Valentina would learn that eternal love can also carry a curse.
All apparel is printed to order. Please allow up to two weeks for delivery.