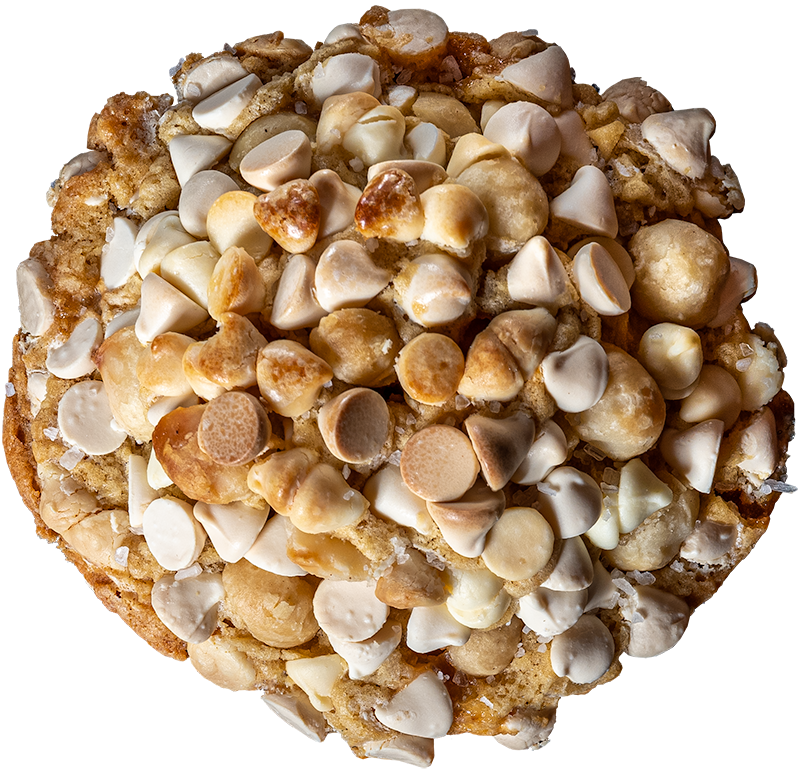 White Chocolate Caramel Mac Nut
$5.00
We can't just give you a standard White Chocolate Cookie! Our homemade Salted Caramel is what makes this cookie so extra special. The caramel bakes right in and sometimes even explodes right out to offer you a cookie that is fun and packed with flavors. A Gideon's Team favorite! Available throughout November!
Please be aware, the White Chocolate Cookie is available only for the month of November Only. If you choose a pickup date in another month, we will substitute this Cookie with the Limited for that month.
Minimum of a 6 cookie assortment, 12 cookie bites, or one whole cake for pre-order. Available for local pickup with at least a two calendar day notice.  If you'd like a small order with a faster turnaround, check out our Next Day Order Page!