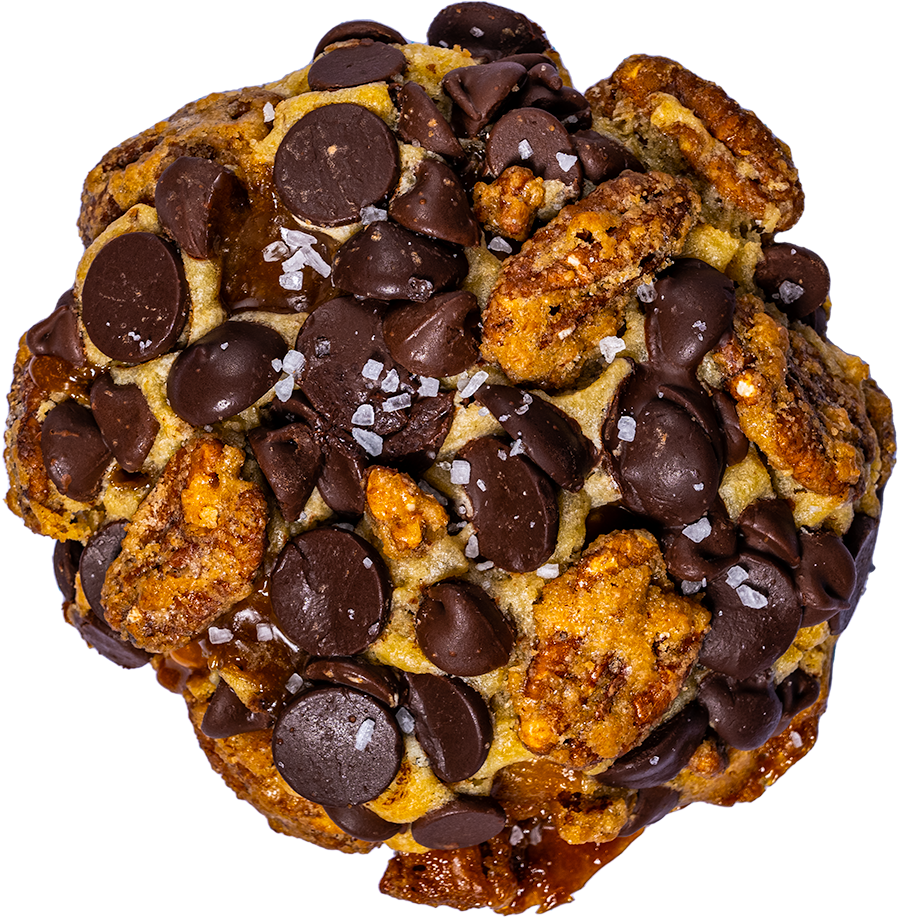 The Sea Turtle Cookie
$6.50
Out of stock
NEW FLAVOR ALERT! Our tribute to the popular candy from 1918, the Sea Turtle Cookie nurtures you with premium Chocolate, Homemade Caramel, and whole giant Candied Pecans sprinkled with our signature Sea Salt. National Sea Turtle Day falls in June so a portion of sales from this new flavor will support Florida's Sea Turtle Conservancy, the world's oldest sea turtle research and conservation group!!
Please be aware, this flavor is available for the month of June Only. If you choose a pickup date in another month, we will substitute this Cookie with the Limited for that month.
Minimum of a 6 cookie assortment, 12 cookie bites, or one whole cake for pre-order. Available for local pickup only at our location in East End Market with at least a three calendar day notice.  If you'd like a small order with a faster turnaround, check out our Next Day Order Page!